Application Of Specialty Fasteners In Construction
Specialty fasteners are primarily used in construction of timber frame houses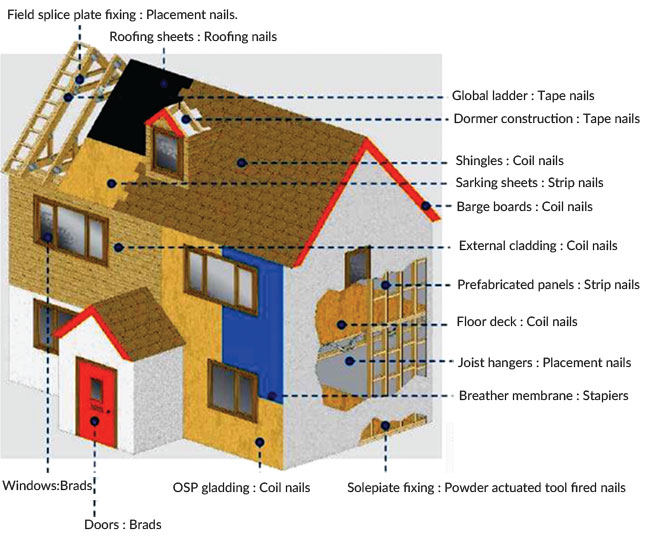 GRAVITY LOADS
Gravity forces such as dead weight of the building materials and snow, cause pressures on the foundation.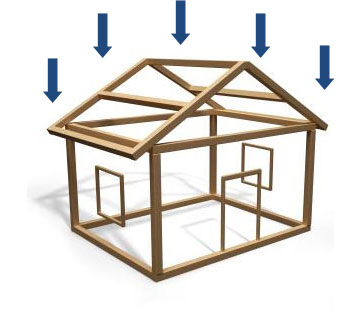 WIND LOADS
Wind forces cause uplift of the roof, wall racking and wall bending.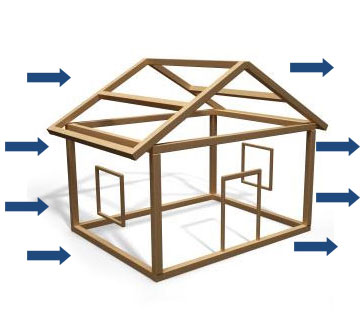 SEISMIC LOADS
Seismic motions cause racking in the walls as a result of vertical and horizontal ground motions. Despite their inconspicuous size and cost, fasteners are crucial to the structures. Insufficient fastening or low quality fasteners could lead to a total structure failure.Whether the objectives is to reduce the chance of a squeaky floor, minimize corrosion, or reduce the potential of high wind or earthquake related damage; a proper fastener selection is of utmost importance.